Our team of professional, BAFE-registered engineers is specialised in fitting & servicing fire extinguishers in Berkshire with over 20 years of experience.
Fire Extinguishers – Reading
Our services are also available in yet another part of South East of England – the Royal County of Berkshire, with their diverse economic landscape. From historic buildings, pubs, shops, and bustling restaurants to large office buildings and research facilities, we understand and know how to build the best and most effective fire safety system. We've already completed a number of projects in the area and we'll gladly continue to do so.
Our engineers cover the area of Berkshire, including Reading & Bracknell

Surrey Fire and Safety has been serving all types of businesses in Berkshire for fire extinguishers for nearly 20 years. Our extinguisher engineers are 100% BAFE registered and deliver all fire extinguisher work to British Standards. We provide the full range of fire extinguisher services and can help, whatever your requirements. If you just need a survey, simply have some questions, or you require a full extinguisher fit-out – give us a call. We can arrange for an extinguisher engineer to be with you within just a day or two, or even the same day.
We get it – not everyone is a fire protection expert. And that's perfectly fine. This is where we get to provide our clients with all the necessary care, attention and assistance. We offer all businesses in Berkshire a free fire extinguisher site survey. We'll help you determine which types of extinguisher will be the best choice for you, where and how many of them your business needs. That is – if your Fire Risk Assessment doesn't include that information already.
Our Selection
Our range of products includes various types of fire extinguishers to make sure you are protected from all classes of fires and there are no blind spots in your fire protection system.
At Surrey Fire, you can find all the best and most commonly used models: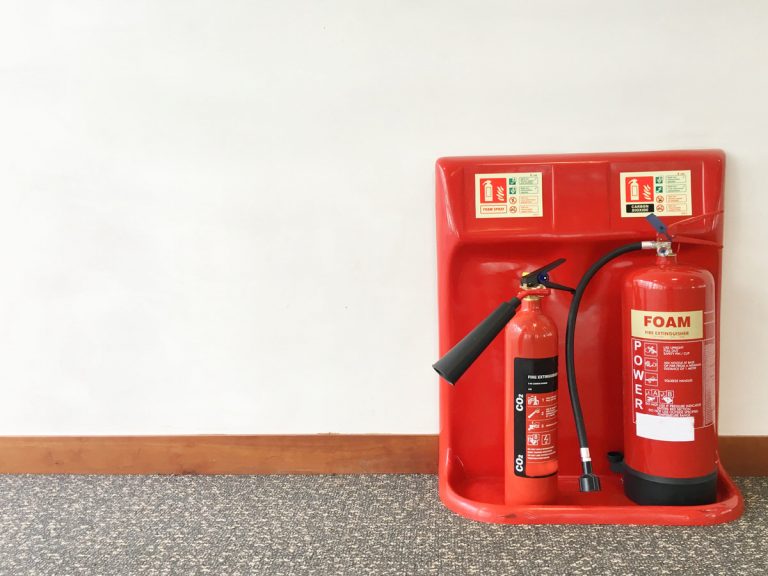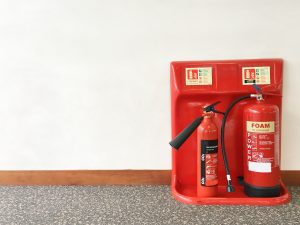 They're available in both the standard red or a modern-looking, stunning stainless-steel casing. Also, all of our extinguishers come with a 5-year guarantee as standard.
We have supplied and fitted fire extinguishers for many different types of businesses in the county of Berkshire, including Reading as well as Bracknell, and pride ourselves in our customer service and high-quality work. We know the area itself as well as the challenges and requirements that come with it very well.
Save yourself some trouble and let us take care of your fire safety needs. Don't put your business at risk.
---
How we can help
Our BAFE-registered extinguisher engineers cover the whole of Berkshire and surrounding areas
Our fire extinguisher work is carried out to British Standards – whether it's installation, repair or service
We supply all types of fire extinguishers for all types of businesses and fires
We guarantee all fire extinguishers we supply for 5 years as standard
All extinguishers we supply are industry-approved, British Kitemarked, and to European standards
Old fire extinguishers removed from your Reading premises free or for a nominal charge
---
If you are looking for fire extinguishers in Berkshire – Reading or Bracknell – then don't waste any time, get in touch with us right now, and enjoy our competitive prices and top-quality service from our team of friendly fire extinguisher engineers.
To get a quote, arrange a survey, or just get some information call us on 0800 157 1113 or use our contact form below.