We are a BAFE registered fire safety company who has been supplying and servicing fire extinguishers in Earls Court and West London for nearly 20 years.
Fire Extinguishers – Earls Court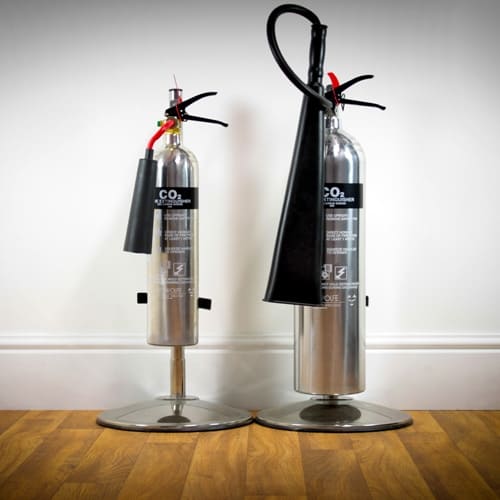 If you're a business in Earls Court – or anywhere in the UK and Wales in fact – then you need to have fire extinguishers installed in your business premises, according to the latest UK fire safety legislation.
Knowing exactly which fire extinguishers you need can be confusing for all but the most simple, low-risk buildings, as it depends on what your premises are used for and their size and arrangement.
That's why we offer a free survey to all businesses based in Earls Court which will specify exactly which extinguishers you need (unless your Fire Risk Assessment already sets this out).
We have been providing fire extinguishers to customers in Earls Court and across West London for nearly 20 years.  Our BAFE registered fire extinguisher engineers complete all work to British Standards, and we are proud of our reputation for high quality work and friendly service.
We supply all types of extinguisher – foam, water, CO2, and powder fire extinguishers – at competitive prices.  If you prefer, these can come in a smart stainless steel casing which is a bit easier on the eye than the standard red.
---
How we can help
An experienced team of BAFE registered fire extinguisher engineers supporting Earls Court and West London
We can supply, fit, certify, service and repair all types of fire extinguisher
Competitive rates on water, foam, powder and CO2 foam extinguishers
We guarantee all extinguishers we supply for 5 years
All of our fire extinguisher work delivered to to British Standards
Free, or a small fee to remove your old fire extinguishers from your Earls Court premises
---
If you would like one of our industry accredited engineers to visit your business in Earls Court or elsewhere in West London, give us a call on 0800 157 1113 or use our contact form below to book a free survey and quote.
Fire extinguishers – Earls Court
Fire extinguishers – Earls Court