Our friendly, industry-approved engineers have been servicing  all types of commercial fire alarm system across London, Surrey and the South-East for 20 years.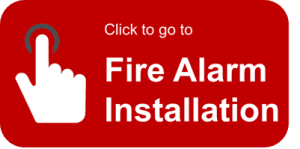 Fire alarm servicing should be carried out every 6 months according to the latest UK fire regulation guidelines (you can find our simple guide here).
Our expert engineers service your fire alarm in line with the latest regulations, and make sure you're well within the law, as well as covered for insurance.  They will provide you with all necessary certification at the end of the service.
We are SafeContractor and CHAS approved, and carry ISO9001 and BAFE accreditations.
We pride ourselves on providing quality work at fair prices, and offer both flexible and fixed term maintenance agreements depending on your requirements.
We don't have to have installed your fire alarm system to maintain it and we service all makes and models.
For peace of mind, we also offer 24 hour call-out cover, 365 days a year to all of our fire alarm service clients.
---
Call our friendly fire alarm experts for a no obligation service quote – 0845 845 3001
---
How we can help
–    We service all makes of fire alarm across London, Surrey and the South-East
–    Industry-approved fire alarm engineers available 365 days a year
–    All fire alarm servicing in accordance with British Standards
–    6 monthly or quarterly site visits as per regulatory guidelines
–    Flexible or fixed-term service agreements – whichever suits you best
–    Inspection timetables agreed up-front or arranged ahead by phone
–    Minor repairs carried out on the spot
–    24 hour fire alarm emergency call-out service
–    All types of commercial fire alarm system catered for:
          . Conventional systems
          . Addressable systems
          . Wireless systems such as EMS and EDA
          . Heat, smoke and multi-sensor detectors
          . Beam detectors
          . VESDA air sampling systems
---
Contact Us
Over the last nearly 20 years, Surrey Fire and Safety Ltd. has built up a large and diverse range of clients who rely on our expert engineers to maintain their alarms in good working order.  We never lose sight of our key purpose – keeping your people and business safe.  An important part of our role is to provide fire alarm servicing contracts which offer both value and peace of mind.
There's a whole range of fire safety legislation covering fire detection systems, much of which can be found in British Standard BS 5839-1:2013.  This gives a summary of the regulations and a code of practice covering alarm maintenance in non-domestic premises.
The relevant regulations apply to any business which has a fire alarm system and we cover them all in our service. The regulations ask businesses to do the following things:
. Check for faults at least every six months
. A check to see whether any structural or occupancy changes need modifications to the fire detection system
. A review of fault indicators and false alarm records, in case they're too frequent
. Testing of batteries, detectors, call points and control panel functions
. Immediate reporting of any fault
We can usually arrange fire alarm service within a week and we aim to get to emergency call-outs within 4 hours.
To get your fire alarm service quote, please call our friendly team today on 0845 845 3001 – they will be happy to help.
Fire Alarm Servicing & Maintenance – Surrey, London and the South-East
Contact us
Fire Alarm Servicing & Maintenance – Surrey, London and the South-East
Arrange a callback