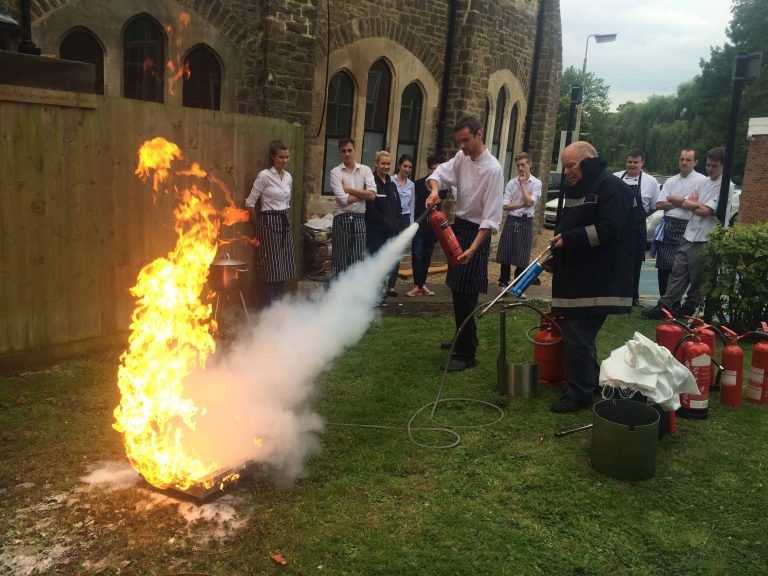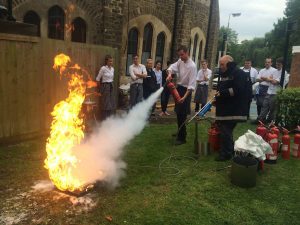 Our comprehensive fire marshal training course is designed to certify your business's designated fire marshals (also known as fire wardens).
Your team will learn how to prevent fires, how to use a fire extinguisher, and what to do if a fire breaks out.
Our trainers have many years' experience, and our chief trainer is an internationally recognised expert in his field with a distinguished career in the fire brigade behind him. He has advised fire protection teams as far away as the United States, Moscow & Azerbaijan.
We make sure our courses are fun and interactive, as well as giving your team all the knowledge they need to help protect your business from fire. We usually deliver the courses at your own premises for your convenience but can organise an alternative location if you prefer. Our training team covers London and the South-East.
Who is the Fire Marshal training course for?
– The person responsible for fire safety in your business
– Your designated fire marshals / fire wardens
What the Fire Marshal training course covers
Our fire marshal training course covers the following topics: –
– Head Fire Marshal duties
– Fire Marshal duties
– Fire Risk Assessments
– Fire doors & fire exits
– Fire safety signs
– Managing visitors & contractors
– Working with the fire service
– Report writing
– What to do in case of fire
– How to use a fire extinguisher
– Fire extinguisher demonstration (at the discretion of the trainer)
– How to use the sweep evacuation system
– Procedures for evacuating disabled team members
– Personal emergency evacuation procedures
– How to deal with panic
Training course location
We cover the whole of London and the South-East of England, and can hold the training at your own premises or organise a local venue for an additional fee.
Please note we don't recommend training in groups larger than 15 people.
Click here to to learn how many fire marshals you need.