Our industry-approved team of fire alarm installation experts has 20 years' experience fitting all types of commercial fire alarm across London, Surrey & the South-East.
12 month guarantee on all fire alarms we install.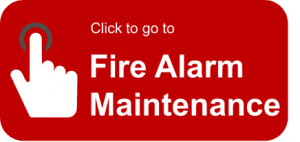 We have over 20 years' experience in fire alarm installation for a wide variety of clients, large and small, working with all kinds of systems and budgets in Surrey, Berkshire, Hampshire, London and across the South-East.
Wired or wireless, conventional or addressable – whatever type of fire alarm you need, we can help.
We take pride in the quality of our work and the friendliness of our team and provide an end-to-end service, managing the entire design, installation, testing, and commissioning of your fire alarm system – all to British Standards.
Our industry approved team will make sure you meet regulatory and insurance requirements, plus we also guarantee all fire alarm installations for 12 months, leaving you worry-free.
We carry SafeContractor, CHAS and ISO9001 accreditations, so whether you are looking for a completely new fire alarm system, or an upgrade to your existing fire alarm, you can be confident of quality work and service.
---
Book a FREE site survey from an expert fire alarms engineer in London, Surrey & surrounding areas – 0800 157 1113
---
How we can help
– We install fire alarms across the whole of London, Surrey and the South-East
– All fire alarm installations guaranteed for 12 months
– Free site surveys, and your quote sent within a few days
– Industry-approved engineers, and all work certified to British Standards
– SafeContractor, CHAS and ISO9001 accredited
– All types of commercial fire alarm supplied
– Competitively priced
– Rated 4.8 / 5 by our customers for quality of work
– Rated 5 / 5 by our customers for friendliness
To book a free survey, or for free, expert advice, just contact our friendly office team by calling 0800 157 1113 or emailing info@surreyfire.co.uk, they'll be happy to help.
UK fire safety legislation gives clear guidance regarding fire alarm installation. Apart from those businesses operating out of the smallest, simplest, low-risk commercial buildings, you must have a well-fitted, good quality fire alarm system that suits your specific premises to be within the law. (Read more in our blog: do I need a fire alarm?)
Whilst necessary, installing a fire alarm can feel like a big expense and although it could save your business money in the long run, these sorts of bills rarely feel like they arrive at a good time.
At Surrey Fire & Safety, we will always take your budget into account and feed this into your fire alarm installation proposal. We stock a wide range of fire alarm systems and our engineers are trained across many fire alarm protocols, so we're sure we'll always find something to suit your business.
Where possible, we try to re-use as much of your existing fire alarm system as we can, so as to save your business money. If new parts are needed, we will aim to supply them at a similar cost to that which you'd find online so you can feel confident you are only paying for our team's time and expertise.
Types of fire alarm system supplied by Surrey Fire & Safety
We don't expect everyone to be a fire alarm installation expert (that's our job), so we're always happy to provide an explanation about the different types of fire alarm system and who they might suit best.
Conventional fire alarm systems
The hardware associated with a conventional fire alarm tends to be much cheaper than the other types of alarm, however they are more difficult to install because they require more wiring, which in turn means more time is needed from the fire alarm installation team.
A conventional system won't be able to tell you the precise location of the fire, however if they are wired correctly they will be able to divide your premises into zones.
This means they can still be used as a cheaper solution even in premises with multiple floors or areas as long as the arrangement is fairly simple. However we wouldn't recommend them for more complex buildings.
Addressable fire alarm systems
Addressable alarm systems are a little more sophisticated than the more basic conventional type. Every device connected to the addressable system has its own unique address – hence the name.
This means that when a fire is detected, the fire alarm control panel is able to tell you exactly which device has been activated, whether it's a detector or a call point. This in turn means you have more chance of locating the fire and putting it out quickly.
Whilst addressable systems cost a little more, they can be easier to install than conventional systems because all of the devices are connected to one, wire 'loop', rather than by individual cables.
They also have the potential to save your business money over time as they are less prone to false alarms and more effective in the case of actual fire. They are definitely worth considering for any commercial building that is a little more complex.
Wireless fire alarm systems
Wireless fire alarm systems are great for premises that need to take appearances into account, such as high-end retail outlets, or who are restricted from doing much with the fabric of the property, such as listed buildings.
As the name suggests, they require no cabling so are very quick and simple to install. However the systems themselves are expensive and have a number of ongoing costs associated with them.
Primarily this ongoing cost is the regular replacement of batteries. These need to be frequently checked and replaced if necessary. Some wireless systems use bespoke batteries which are more expensive than the standard types you're used to buying in the shops.
Because of the ongoing cost, we would recommend wireless systems in specialist cases as mentioned above, or as a temporary fire safety solution where it's not feasible to install a wired system, such as on building sites.
Other types of fire alarm system
Outside of the three main types of fire alarm system, there are many variations of detector, call point and bell (known as 'sounders'). Our engineer can advise you of the various types and provide a recommendation following a site visit and free survey.
How the Surrey Fire & Safety Fire Alarms team works
If you need a fire alarm, then Surrey Fire & Safety's nearly 20 years' of experience will really count. We know the last thing your business needs is a load of disruption. So we'll do everything possible to keep things simple and straightforward and work around you.
If you need a hard-wired conventional or addressable fire alarm installation (see above) then we'll make sure that all cabling work is done with the minimum of fuss.
That might mean dove-tailing our role with other contractors working on your site, such as decorators, electricians or plumbers. Or it might mean scheduling work on trunking and concealed cabling for a quiet time in your day or calendar year.
Whatever the circumstances, the process will start with our engineer visiting you at a time that suits you, to discuss specific requirements and budget. There's no obligation and no fee.
The process
– Call us on 0800 157 1113 or use our contact form to book your free survey
– Our engineer will visit at a time that suits you to survey your premises
– Within a week we'll email recommendations, a quote, and an estimate of how long the work will take
– If you decide to accept the quote – thank you! Just call or email the office to let us know
– We will check our schedules and agree dates with you for the work to start and finish
– Once the job is done we will leave the site clean and tidy
– We will leave you with all the relevant fire alarms certifications
It couldn't be simpler! If you need a new fire alarm in your commercial building, then get in touch today.
Fire Alarm Installation London, Surrey and the South-East
Surrey Fire & Safety Ltd holds full BAFE accreditation for fire alarms, covering design, installation, commissioning, and servicing.