Our industry approved, BAFE accredited engineers have been installing and commissioning fire extinguishers in London, Surrey & surrounds for 20 years.
5 year guarantee on all extinguishers we supply.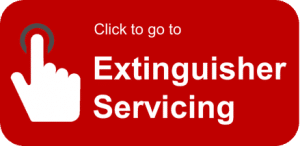 We have been installing and servicing all types of fire extinguisher for all types of companies for 20 years.
Whatever the nature of your business, we can help.
We carry the full range of fire industry approved extinguishers and only sell kitemarked products which meet British standards. We also give you a 5 year guarantee on every extinguisher we supply.
We have installed fire extinguishers in every type of commercial premises, from small retail outlets, workshops and restaurants, to large hospitals, schools, and office blocks – all over London & the neighbouring counties (see our case study: Amazon.co.uk).
---
Book your FREE SURVEY VISIT from a BAFE registered fire extinguisher engineer – Call 0800 157 1113
---
Our fire extinguisher engineers are BAFE registered and provide a comprehensive fire extinguisher fitting, maintenance and repairs service, so you can be confident you have the right extinguishers in the right places and are fully protected and within the law.
As you would expect, we service all types of extinguishers too, even if we didn't originally supply them.
If you would like us to recommend which types of fire extinguisher you need and how many, then we will happily arrange a free site survey visit for you. There is no obligation and no charge – it's absolutely free.
How we can help with extinguisher installation
– We supply & install fire extinguishers across Surrey, London, and the whole South-East
– All types of business premise catered for – small & large
– 100% industry accredited, BAFE registered fire extinguisher engineers
– Kitemarked fire extinguishers, meeting both British & European standards
– Foam, CO2, powder, wet chemical and water extinguishers, for all types of fires
– 5 year guarantee on all fire extinguishers we supply
– We commission and certify to British Standards


We often get asked about the different types of extinguisher when we're helping a customer with a fire extinguisher installation. So here's is a quick and handy guide that will help you understand what you need:
Powder extinguishers: powder fire extinguishers are used specifically for multiple risks outside such as flammable gases and fast knockdown of flammable liquid fires. They should not be specified for inside buildings.
Foam extinguishers: foam fire extinguishers are ideal for use on fires which involve solid combustible materials and are also highly effective on flammable liquid fires, such as paraffin or petrol. Because they leave a layer of foam this helps prevent re-ignition once the fire's been initially put out.
Carbon dioxide extinguishers: carbon dioxide fire extinguishers – or 'CO2' extinguishers – are also used on flammable liquid fires and in addition are extremely good at putting out fires which involve electrical equipment. CO2 is also one of the cleanest types of extinguisher because it doesn't leave any residue behind when it's used.
Water extinguishers: water fire extinguishers can be used when the fire involves solid combustible materials such as paper, wood or fabric. But it's critical to remember that water conducts electricity and so you mustn't use water fire extinguishers around electrical equipment (apart from some types of water extinguishers which contain additives).
Wet chemical extinguishers: wet chemical extinguishers are used for what are termed 'Class F' fires. These involve cooking oils and fats, such as lard, olive oil, sunflower oil, maize oil and butter and so you often find these extinguishers in industrial kitchens. They are extremely effective as the wet chemical rapidly knocks the flames out, cools the burning oil and chemically reacts to form a soap-like solution, sealing the surface and preventing the fire re-igniting.
To get expert advice from our BAFE registered fire extinguisher engineers, ring 0800 157 1113, or use the contact form below.
Fire extinguisher installation – London, Surrey & South-East