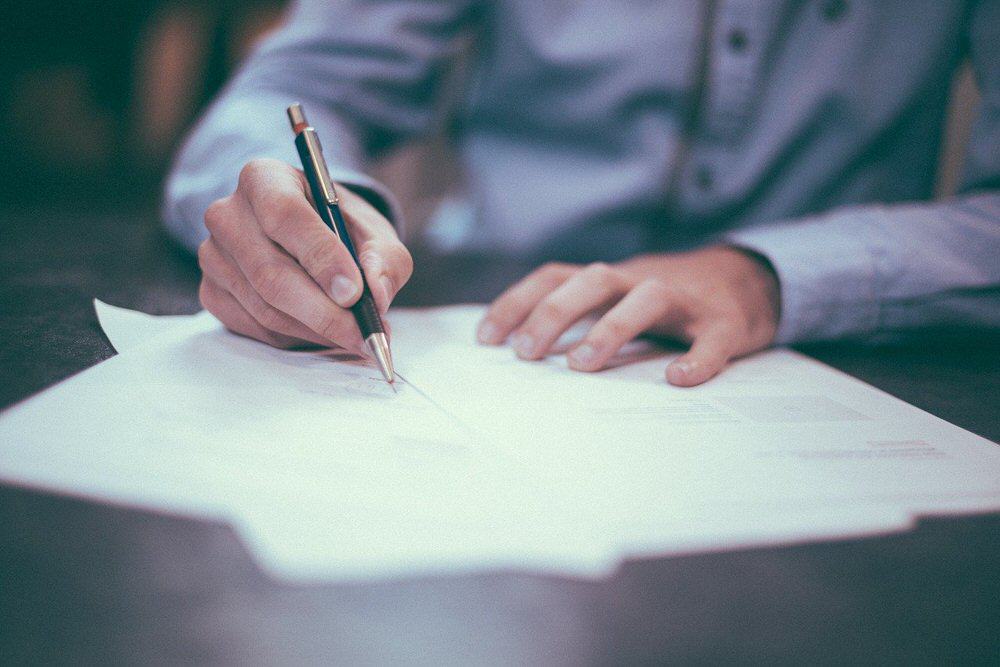 Fire safety is a key consideration for all business premises and blocks of flats. Small businesses are no different. Download our free fire risk assessment template to help you identify and evaluate the risks to your premises, allowing you to put the necessary safety measures in place.
Not sure what a fire risk assessment is or whether you need one?
UK Government guidelines state you must complete a risk assessment if your business has five or more people. We've put together some useful information to help you complete your own risk assessment, as well as a free fire safety risk assessment template suitable for small businesses.
Small Business Fire Risk Assessment Template – Free Download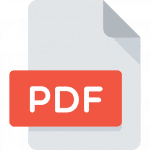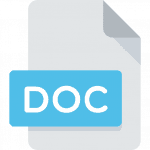 Who needs to complete a fire risk assessment?
An assessment needs to be completed by a 'responsible person' – this is typically the business owner for small businesses, although it could fall to an appointed person instead.
The person responsible should be able to complete the assessment thoroughly, and there are fire safety training courses available to help you build confidence in completing an assessment.
Completing your fire risk assessment
With the right template, completing your risk assessment should be straightforward. There are different sections you can complete to make sure you've covered everything that needs to be covered.
What are the hazards?
Understanding how a fire occurs can help you understand what hazards can cause it to happen. A fire is started when heat (which can include ignition sources), come into contact with a fuel source and oxygen.
There are all kinds of things that can cause a fire to start, including heaters, lights, electrical equipment, cigarettes, matches, lighters, and processes which generate heat. You'll need to consider the type of property you have and which of these hazards exist within it to help you put safeguards in place.
You should also think about the types of items that will burn in a fire. From paper and cardboard to flammable equipment and even building structures – these are all things to think about for your assessment.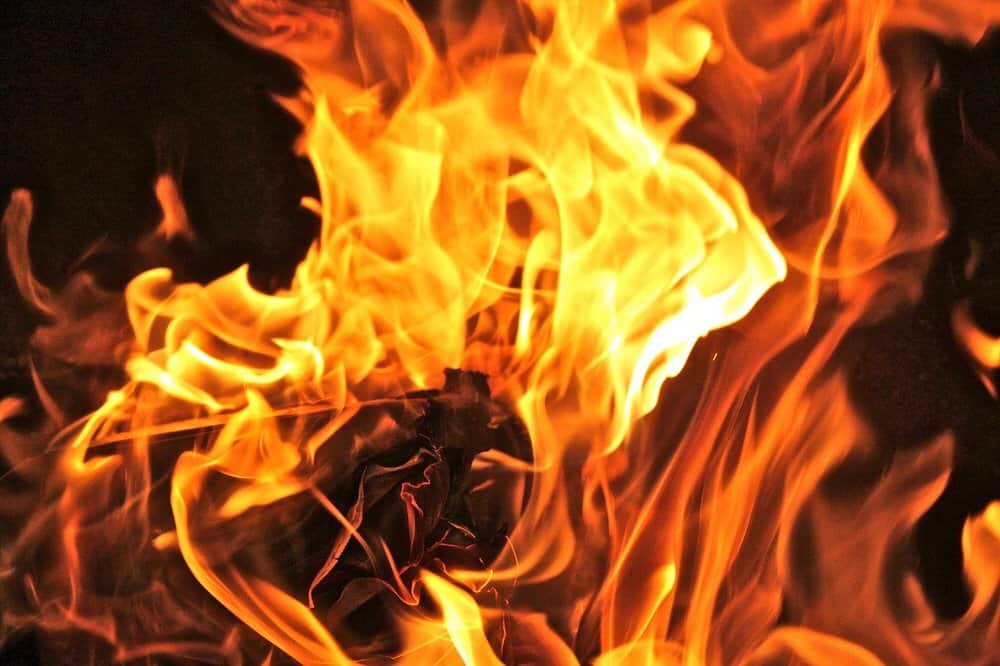 Who is at risk?
As with any type of safety risk assessment, a fire risk assessment requires you to think about who could be at risk if a fire broke out.
Everyone within your building is at risk of fire. However, you should make special considerations for different people who could be within your building at any one time, including your employees, tenants, lone or evening workers, customers, children, the elderly and vulnerable people.
Depending on the type of premises and whether it is used by the public or not, you'll need to consider the details of who is at risk very carefully.
What have you learnt, and how can you act to remove or reduce risk?
With your initial findings noted, you can now begin to look at what you've learnt to be able to put protective measures into place.
You can begin by separating heat sources from fuel sources where appropriate. You should also take steps to prevent deliberate attacks such as arson, or fires that could be caused by an accident.
Now is also the time to consider the measures you'll put in place to alert you to a fire. You will need to consider elements such as:
Smoke detectors/fire alarms
Measures such as fire extinguishers and blankets to prevent small fires from spreading
Exit routes and making sure everyone is able to get out of the building
Systems for alerting others in the building and the fire service.
You should also consider situations where fires could occur without being noticed. Some examples would be at night, areas with low visibility, on weekends or in the evenings when there aren't likely to be many people on-site.
Record your findings, put plans in place and ensure there's appropriate training
Recording all of your findings is important, and you should note any preventative measures you've put in place.
With an alert system in place, you need to make sure that your employees are all aware of the procedure and make sure that guidance is readily available to those entering your building.
Training is valuable here, as are regular testing and fire safety drills. New employees should be given fire safety training as part of their onboarding period too.
You should also consider training several members of staff to be fire safety officers to help implement your measures as needed.
Communicating fire safety procedures is very important, and you should make sure anyone who uses your premises (including those who might share a building), are aware of your procedures.
Reviewing your assessment
Completing a fire risk assessment can help you record all of the details necessary to prevent fires in your building.
But as time goes on, procedures can change, which means it's important to review your risk assessment regularly. If there are changes to the work you do, your building layout and even the equipment you use, it should all factor into your assessment.
Consider your fire risk assessment a living document that needs regular review to keep it up to date and relevant.
You should also review your assessment if there has been a fire or a near-miss, making sure you record the incidents and the new measures put in place to stop them happening again.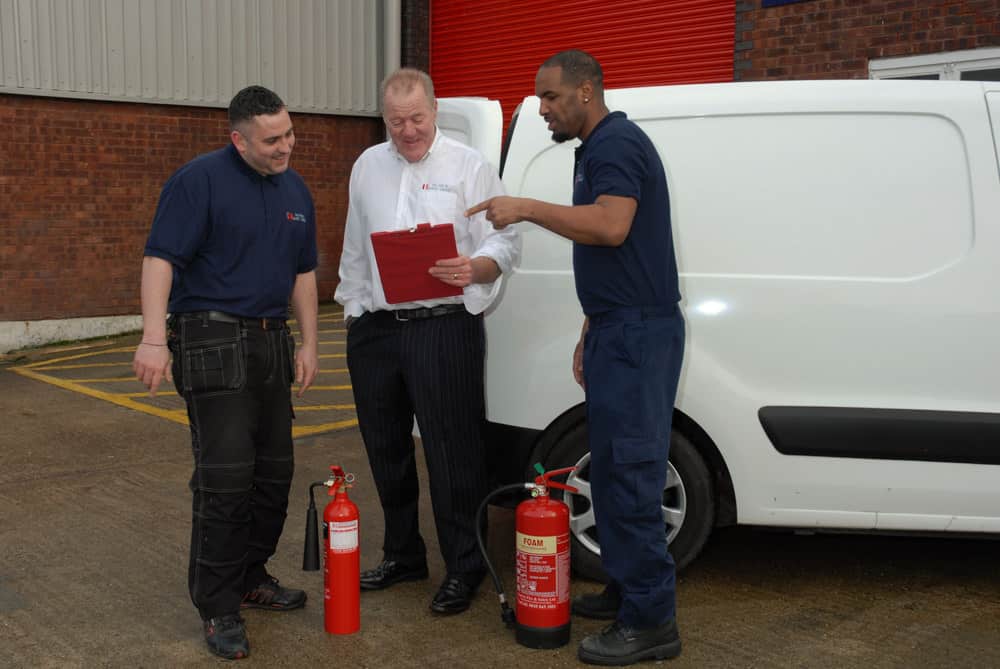 Useful resources for completing your fire risk assessment checklist
While completing your risk assessment comes with a lot of responsibility, there is guidance available to help you with it.
The Health and Safety Executive has a large Fire Safety resource that provides useful information on fire hazards and how to prevent fires from happening.
The gov.uk pages also feature risk assessment guides for specific types of businesses.
Our free fire risk assessment PDF is designed to help you complete a simple fire risk assessment for your business. Ideal for small businesses, it can help you record all of the details that you'll need to keep your building, and the people within it, safe.
Our friendly team are here to help with your fire risk assessment queries and to help you prevent fires happening in your workplace.
If you need guidance or advice, or you need a more advanced fire risk assessment please contact the Surrey Fire & Safety Ltd team.
Icons made by Dimitry Miroliubov from www.flaticon.com