Contact us on 0800 157 1113 or info@surreyfire.co.uk for FREE quotes and advice
Service Areas
Barnet
Brent
Camden
City of London
Croydon
Ealing
Greenwich
Hammersmith & Fulham
Hillingdon
Hounslow
Islington
Kensington & Chelsea
Kingston
Lambeth
Lewisham
Merton
Newham
Richmond
Southwark
Sutton
Wandsworth
Westminster
Brent Fire Safety
Brent is home to the world-famous Wembley Stadium and as a whole is undergoing a huge regeneration project – meaning fire safety in Brent is as important as it's ever been.
Fortunately, our team of expert fire safety professionals covers the whole of Brent and surrounding areas.
So if you need help or advice with Extinguishers, Fire Alarms, Fire Training or Fire Risk Assessments, we're only a phone call or email away (0800 157 1113 / info@surreyfire.co.uk).
We've been around for over 20 years so you can be confident we know what we're doing when it comes to keeping Brent residents and businesses safe from flame.
Most importantly, we can help keep you compliant with fire safety regulations and insurance requirements.
Read about UK fire safety legislation here.
Click for:
Click for:
---
Brent Fire Extinguishers
If you are the 'Responsible Person' in a Brent business, you will already know that fire extinguishers are a mandatory part of your fire safety plan.
Again, our BAFE registered fire engineers are on hand to help.
We supply all types of fire extinguisher at great prices, including a 5 year guarantee.
Find out about the different types of extinguisher here.
The price of a new extinguisher also includes delivery, fixing, and commissioning, so we leave you fully compliant and within the law.
We can even arrange a free site survey in Brent if you need a bit more advice – after all, it's important to get it right.
Read about UK fire extinguisher legislation here.
---
Brent Fire Alarms
Maybe you already have a fire alarm, or perhaps you're thinking of investing in installing a brand-new fire detection system.
Either way, a well-maintained fire alarm is a fantastic way to keep your Brent home or business safe from fire – and we can help every step of the way.
Our fire alarms team has experience across all types of fire system, and can help with all aspects of alarms – including installation, servicing, repairs, and even weekly testing.
Visit our Fire Alarm Servicing page
Visit our Fire Alarm Installation page
If you're not sure what you need, we can even arrange a free site visit – just get in touch with our friendly team.
Read about UK fire alarms legislation here.
Contact Us
To speak to our team to get a quote or arrange a free survey, just call us on 0800 157 1113 or email us at info@surreyfire.co.uk, we'll be glad to help.
Or if you like, you can arrange someone to call you back using the link below.
---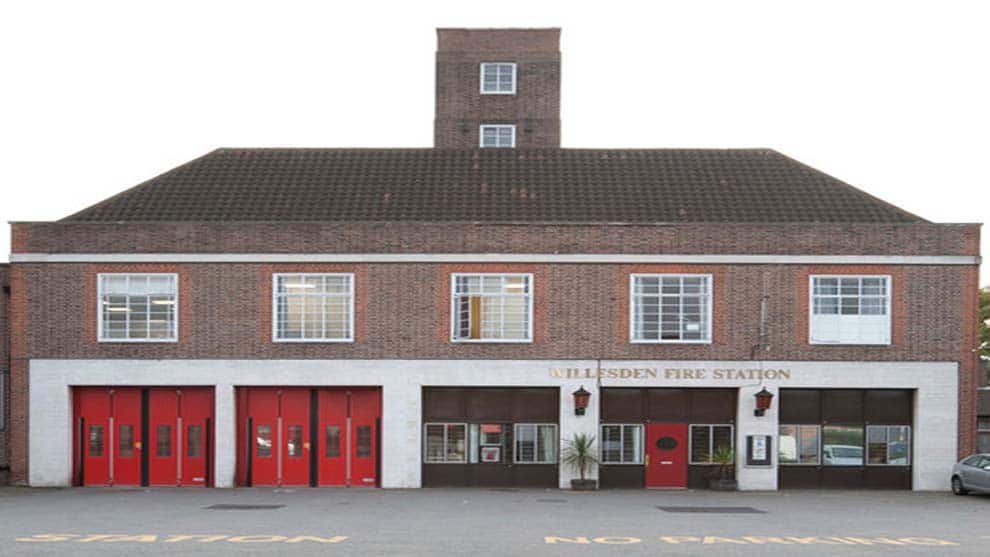 Willesden Fire Station, London Borough of Brent