We supply, install, service & repair all types of fire extinguisher in Hampshire. Our engineers are BAFE registered and extinguishers are guaranteed for 5 years.
Fire Extinguishers – Hampshire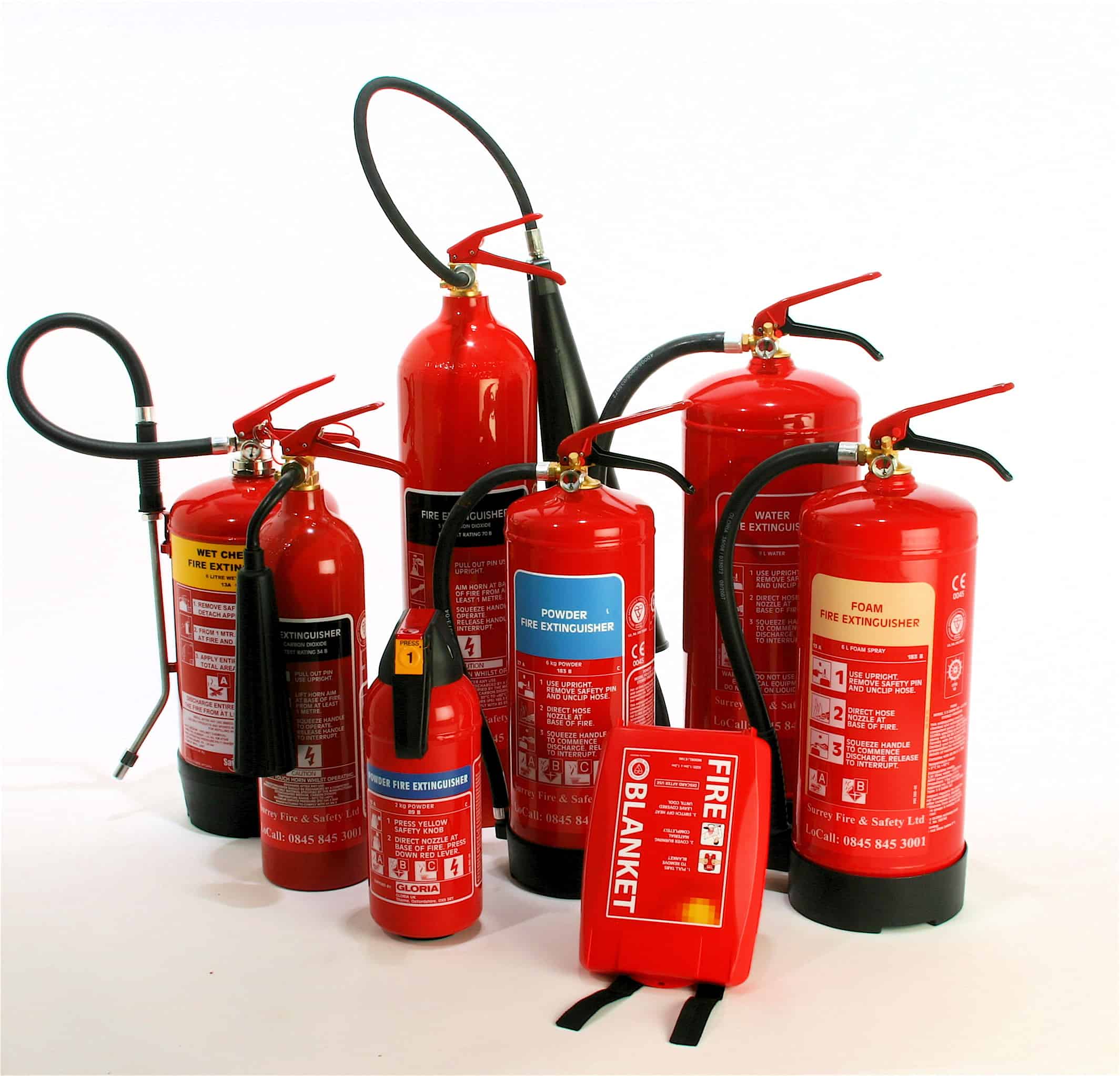 Hampshire is the biggest county in the South East and home to many thriving businesses – all of whom need fire protection.
If you're a business owner or decision maker in Hampshire, then whatever business you're in, you probably know your commercial premises needs fire extinguishers to comply with UK fire safety legislation.
Different types of fire extinguisher are used to combat different types of fire risk, so the nature of your business, the size of your premises and how they're laid out will determine what you need.
Normally your Fire Risk Assessment will give you explicit fire extinguisher guidelines, but if not, we can help.  We offer all businesses in Hampshire a free fire extinguisher site survey which clearly outlines exactly which types of extinguisher you need, the quantity, and where they should be located.   The survey is obligation-free and will cost you nothing.
We have been providing fire protection services to Hampshire and neighbouring counties for nearly 20 years and pride ourselves on our quality work and customer service.
We supply every type of fire extinguisher (water, foam, dry powder, CO2 and wet chemical are the most commonly used), and all of our extinguishers meet both British and European standards.  We also offer a 5 year guarantee as standard.
We offer the full range of extinguisher services and cover the whole of Hampshire.  Whatever you need – whether it's just a survey and some good advice, or a full, new fire extinguisher install; your annual service or just a few refills, our BAFE accredited fire extinguisher engineers can help.
---
How we can help
The whole of Hampshire covered for all extinguisher services – supply, fit, service, repair
All extinguisher engineers are BAFE registered and work to British Standards
All extinguisher types supplied – water, CO2, foam, wet chemical, dry powder
All fire extinguishers are kitemarked & guaranteed for 5 years
Let us take away your old extinguishers from your Hampshire premises for nothing or just a nominal fee
---
We've been serving customers in Hampshire for nearly 20 years and we'd love to talk to you about how we can help protect your business from fire.
For a free survey and quote from one of our industry accredited fire extinguisher engineers, just call 0800 157 1113 or contact us via our contact form below.  All surveys are obligation free.
Fire extinguishers – Hampshire
Fire extinguishers – Hampshire