Waking Watch or Fire Alarm System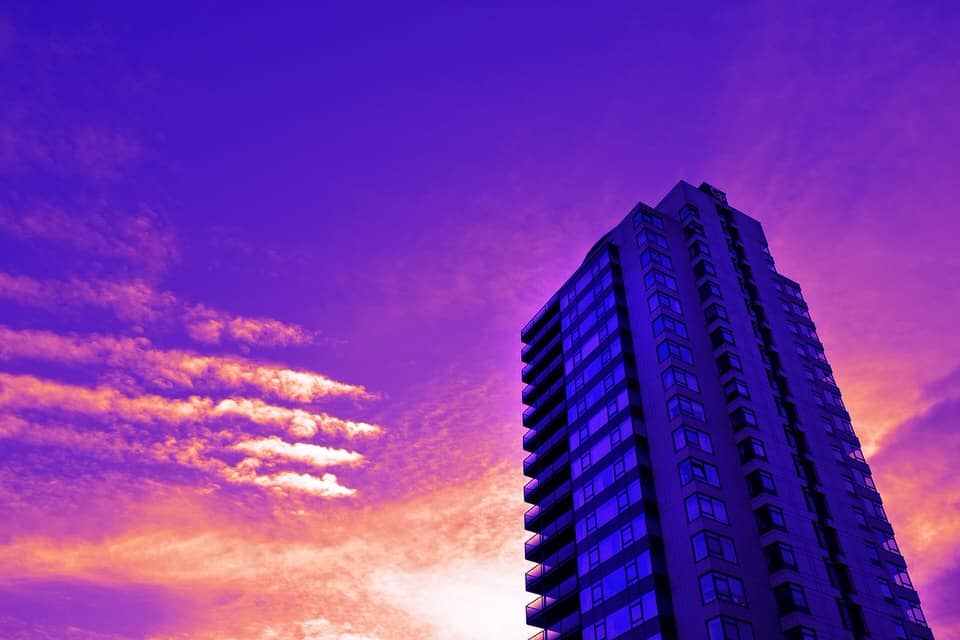 Fire safety in high-rise flats: What is the EWS1 form?
In recent years, there have been changes in fire safety protocol and guidance for blocks with flammable cladding. One important modification is the introduction of the EWS1 form. The EWS (external wall system) comprises the outside wall of the building, including the cladding, insulation and any fire break systems.
The EWS1 form, which was produced by the Royal Institute of Chartered Surveyors in association with fire experts and representatives from the housing and mortgage sectors, is designed to protect residents by ensuring that the external wall has passed the relevant safety checks. Until the EWS1 form has been completed and the building is classified as safe, the value of the property is set at £0 and it cannot be put on the market. During an EWS survey, which is carried out by trained professionals, the external wall system will be checked thoroughly to identify combustible materials.
In some cases, the building will pass the initial assessment. In others, remedial work will be recommended to ensure the building meets the required safety standards. The EWS1 form is valid for 5 years and it covers all flats in the block. In addition to protecting residents, the EWS1 also makes it easier for homeowners to sell properties and buyers to find suitable mortgages.
What is waking watch?
Fire safety in high-rise flats has come under intense scrutiny in the aftermath of the Grenfell Tower fire in June 2017. In buildings, which carry a greater risk of fires due to potentially dangerous cladding, prevention strategies have been modified and updated. The 'stay put' guidance is now regarded as unsafe, and it was replaced by a 'simultaneous evacuation' strategy. One measure that is being used up and down the country is waking watch. Waking watch is a fire protection service, which involves trained marshals or security guards patrolling high-rise flats and tower blocks to keep a lookout for potential signs of danger and to raise the alarm and alert residents if they need to evacuate.
Initially, in the aftermath of the Grenfell Tower fire, waking watch was put forward as an effective, temporary measure, but studies suggest that it is still in operation in many parts of the country. While there are benefits of this form of protection, there are also disadvantages. Figures show that since 2017, over 400 buildings in England have been protected by means of waking watches at an estimated cost of almost £30 million. As the Covid-19 crisis continues to impact almost every sector and policy decision, there are concerns that waking watch will be in place for even longer, despite the intentions for this to be a temporary measure.
What is the alternative? The advantages of fire alarm systems
Most purpose-built high-rise blocks do not have fire alarms, but growing concerns about the safety of flammable cladding have prompted some managing agents and landlords to think about installing alarm systems. Surrey Fire has been fitting cutting-edge systems to blocks of flats to resolve this issue and enhance protection for owners and residents. The team is trained in fitting and maintaining two leading wireless fire alarm systems by Hyfire and EMS.
The NFCC (National Fire Chiefs Council) recommends the use of an addressable fire alarm system. Using an alarm offers an alternative to manual patrols carried out as part of a waking watch initiative, providing a cost-effective, reliable solution, which is capable of triggering instant alerts and notifying large numbers of residents of risks rapidly. Alarm systems comprise heat detectors, which are located in rooms that open out onto the fascia of the building, and sounders in each residential flat. If heat is detected, the alarm will alert all residents and the evacuation strategy can be triggered. It's also possible to adjust and customise the system to cater to residents who may have impaired hearing.
Protecting residents is the number one priority when considering fire safety in purpose-built blocks of flats. The most significant benefit of an alarm system is the ability to trigger early alerts and provide information about the onset of the fire and its exact location and spread. Additionally, for management agencies, businesses and landlords, fire alarm systems offer a cost-effective, long-term solution. Waking watches were introduced to enhance safety as a temporary measure, but they have been in place for years in some places, causing costs to spiral at a time when budgets are under increasing pressure.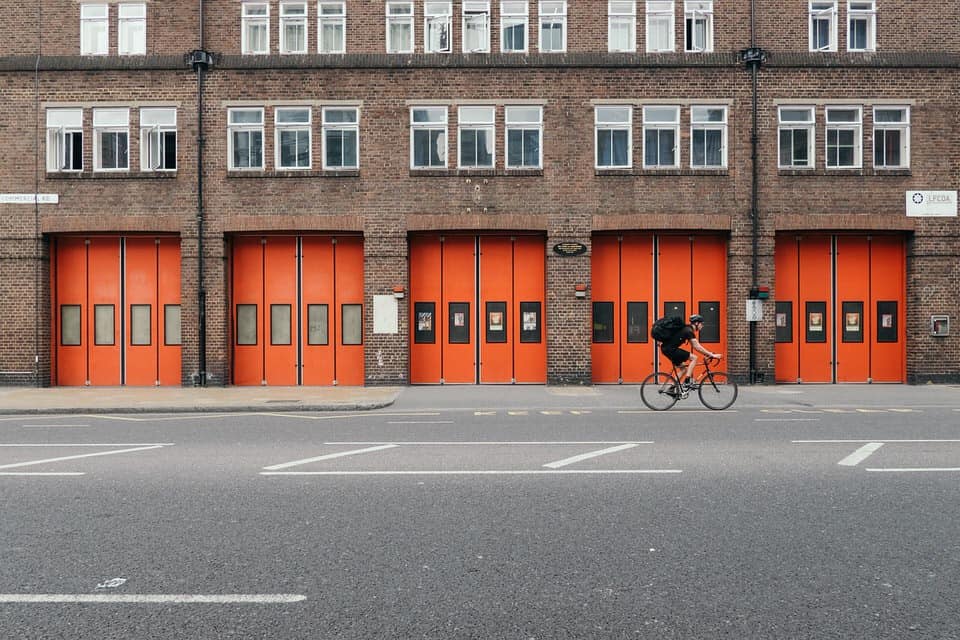 Finding the right solution
Business owners, managing agents and landlords want to ensure that they are making the right choice to protect residents, improve efficiency and save money. While waking watches may have offered short-term benefits to enhance safety as a temporary measure, there are significant benefits associated with installing fire alarm systems. Alarms for high-rise flats detect early warning signs, send out instant alerts to multiple people at the same time and they provide long-term cost savings.
At Surrey Fire & Safety, we have extensive experience in working with local landlords, management companies and those responsible for fire safety in high-rise blocks, and we can provide tailored recommendations based on the latest guidance from the National Fire Chiefs Council and the requirements related to the specific building.
We hope this article on fire safety in high-rise flats has been helpful. If you still have questions, or if you'd like to book a free survey of your premises by one of our BAFE registered engineers, please just call us on 0800 157 1113 or email us at info@surreyfire.co.uk.
Alternatively, you can ask us to call you back by clicking on the link below.