Contact us about Croydon Fire Safety on 0800 157 1113 or info@surreyfire.co.uk for FREE quotes and advice
Service Areas
Barnet
Brent
Camden
City of London
Croydon
Ealing
Greenwich
Hammersmith & Fulham
Hillingdon
Hounslow
Islington
Kensington & Chelsea
Kingston
Lambeth
Lewisham
Merton
Newham
Richmond
Southwark
Sutton
Wandsworth
Westminster
Croydon Fire Safety
Croydon is not often thought of as a glamourous borough, nonetheless it is the birthplace of the infinitely glamourous fashion model, Kate Moss, and a growing hub for cutting-edge tech businesses.
Whether you are looking to protect your home or a Croydon business from fire, we offer high quality fire safety services across Croydon and surrounding areas.
Looking for extinguishers? Tick! Fire alarms? Tick! Fire risk assessments, fire safety training, sprinklers, dry risers or smoke vents? Tick, tick, tick, tick, tick!
Our team of professional fire safety engineers offers all this and more, and because they are in and around Croydon every day, we can usually arrange same-day or next-day appointments. Just call us on 0800 157 1113.
Read about UK fire safety legislation.
Croydon Branch Address:
The Lansdowne Building
2 Lansdowne Rd
Croydon
London
CR9 2ER
Click for:
Click for:
Croydon Fire Extinguishers
Fire extinguishers are one of the most effective fire-fighting weapons in your fire safety plan and could save your livelihood, not to mention your life.
Our professional fire safety engineers work across Croydon to help protect businesses from fire risk, and can advise you on all your fire extinguisher requirements free of charge.
Sometimes it's difficult to be sure which extinguishers you need, yet it's vital to get this right. Book a free site survey with one of our industry-approved extinguisher engineers and you won't need to worry about whether or not you're compliant, they'll do it all for you.
Find out about the different types of extinguisher.
To book a visit to your Croydon home or business from one of our extinguisher engineers, get some free advice, or an extinguisher quote over the phone, just give us a call on 0800 157 1113, we'll be happy to help.
Read about UK fire extinguisher legislation.
---
Croydon Fire Alarms
Investing in a fire alarm is a great way to help keep your Croydon home or business safe from fire – and it doesn't have to be expensive.
Our team of professional fire alarms engineers can design a bespoke fire alarm system to suit any budget, and only work to British Standards, so you can be sure of the highest levels of quality.
If you're a business in Croydon with a fire alarm that needs servicing, repairing, or upgrading, or you're thinking of installing a new alarm system from scratch, get in touch (0800 157 1113 / info@surreyfire.co.uk).
Visit our Fire Alarm Servicing page
Visit our Fire Alarm Installation page
We offer Croydon fire safety site surveys absolutely free of charge, with a no-obligation quote, and can advise you on exactly what you need to stay safe from fire and legally compliant.
Read about UK fire alarms legislation.
---
Contact Us
To speak to a member of our friendly team, arrange a free site survey, or to get a quote, please just email us at info@surreyfire.co.uk or call us on 0800 157 1113, we'll be happy to help.
Or you can arrange a callback by clicking the link below.
---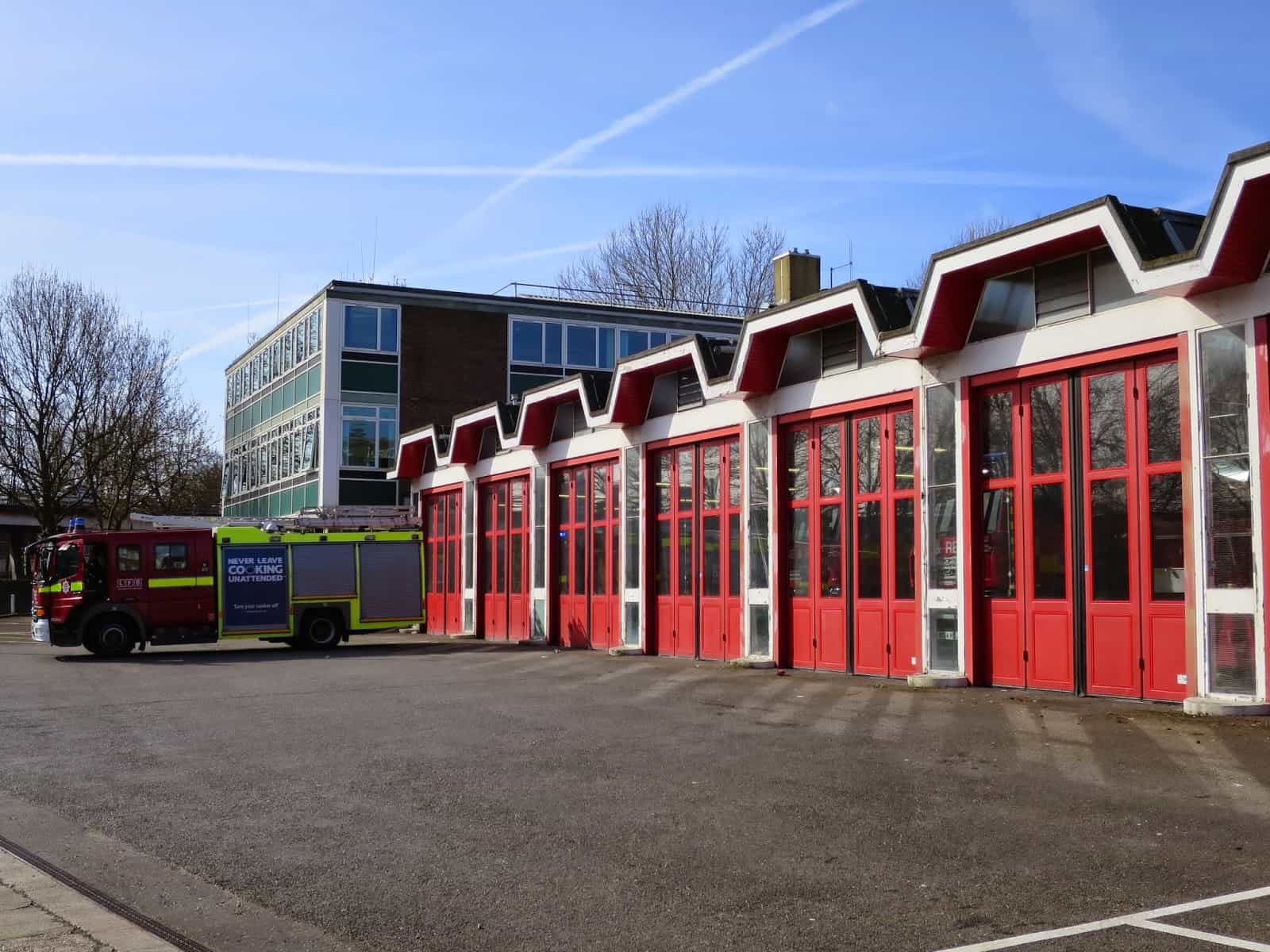 Croydon Fire Station