Contact us on 0800 157 1113 or info@surreyfire.co.uk for FREE quotes and advice
Service Areas
Barnet
Brent
Camden
City of London
Croydon
Ealing
Greenwich
Hammersmith & Fulham
Hillingdon
Hounslow
Islington
Kensington & Chelsea
Kingston
Lambeth
Lewisham
Merton
Newham
Richmond
Southwark
Sutton
Wandsworth
Westminster
Islington Fire Safety
One of London's trendiest boroughs, Islington is cool, chic and artsy, boasting beautiful Georgian and Victorian terraces, and scores of cutting-edge eateries.
It is also home to Kings Cross Railway Station, scene of a devastating and fatal fire in 1987.
With this sobering reminder of how catastrophic a fire can be in the background, our team of professional fire safety engineers help Islington homes and commercial enterprises keep safe from fire.
We have reams of expert knowledge and over 20 years' experience with regards to fire alarms, fire extinguishers, fire risk assessments and more.
Whatever your fire safety requirements in Islington and beyond, we can help.
To discuss your requirements with a member of our team, just give us a call on 0800 157 1113 or email info@surreyfire.co.uk – we'll be happy to help.
Read about UK fire safety legislation here.
Click for:
Click for:
Islington Fire Extinguishers
Any fire safety professional will tell you that fire extinguishers are your first line of defence against fire and a vital aspect of fire protection for your Islington business.
We are passionate about keeping our customers safe, and our industry-approved fire extinguisher engineers will happily come and survey your Islington property to make sure your extinguishers are compliant and you are as safe as you can be.
Visit our Fire Extinguisher Servicing page
Visit our Fire Extinguisher Installation page
We supply all types of industry-approved fire extinguisher and only sell kitemarked extinguishers.
We deliver, fit, and commission every extinguisher we sell absolutely free of charge and will also give you a 5 year guarantee on every extinguisher we provide.
Read about UK fire extinguisher legislation here.
---
Islington Fire Alarms
If you are serious about protecting your Islington home or business from fire, then you probably already have a fire alarm system or are thinking of installing one.
Our team of industry trained fire alarm engineers can help you every step of the way.
Whether your 6 monthly fire alarm service is due, you need some repairs or alterations, or you need a quote for a whole new system, we are confident that our rates are competitive and our service exceptional.
In fact, over 95% of our customer satisfaction survey responders say they will probably or definitely will use us again – so we must be doing something right!
Visit our Fire Alarm Servicing page
Visit our Fire Alarm Installation page
We offer free fire alarm surveys to Islington residents, so if you need some friendly, professional advice, just give us a call on 0800 157 1113.
Read about UK fire alarms legislation here.
---
Contact Us
To speak to a member of our friendly team, arrange a free site survey, or to get a quote, please just call us on 0800 157 1113 or email us at info@surreyfire.co.uk, we'll be happy to help.
Alternatively, you can arrange a callback by clicking the link below.
---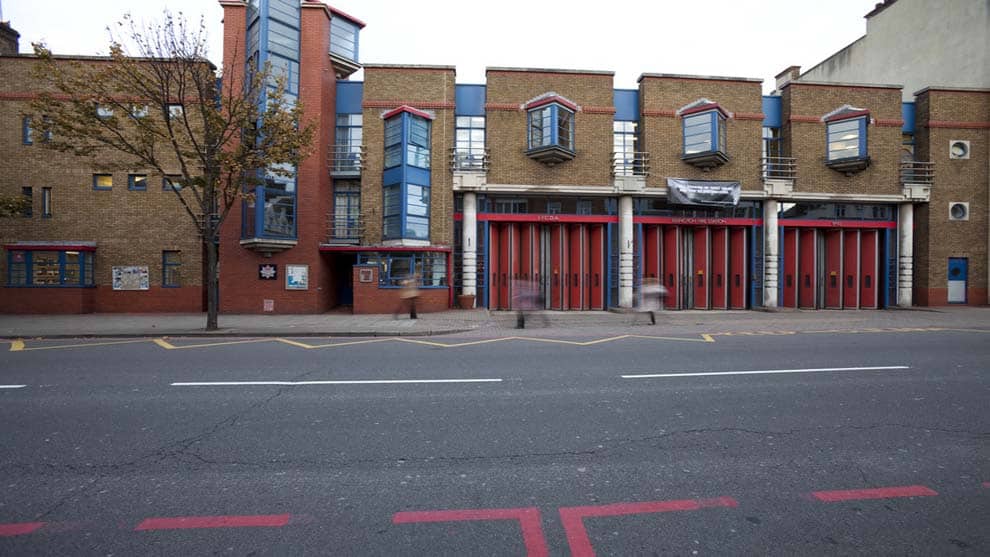 Islington Fire Station, London