Wet chemical fire extinguishers are must-have protection for professional kitchens and takeaways, especially where deep fat frying takes place regularly.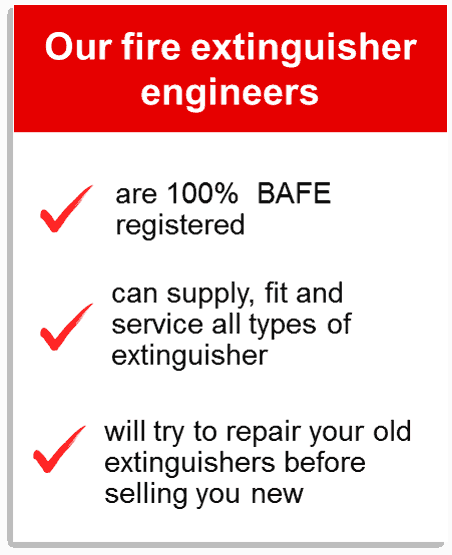 Wet chemical extinguishers work by forming a type of seal over the burning oil or fat and are the only fire extinguisher suitable for this kind of fire.
We therefore recommend wet chemical extinguishers for any business premises where cooking is a part of the daily activities. Combining a wet chemical extinguisher with a more general use fire extinguisher (like a Dry Powder ABC type, for example), will give you good all-round protection.
Our BAFE registered fire extinguisher engineers supply and fit all types of extinguisher including Wet Chemical extinguishers, which meet both British and European standards and come with a five year guarantee.
---
Contact our friendly team today on 0845 845 3001 for your free Wet Chemical extinguishers quote.
---
Wet Chemical fire extinguishers
Use for:
Kitchen fires involving burning oil
Fires involving paper, wood or textiles
Don't use for:
Flammable liquid or gas fires
Electrical fires